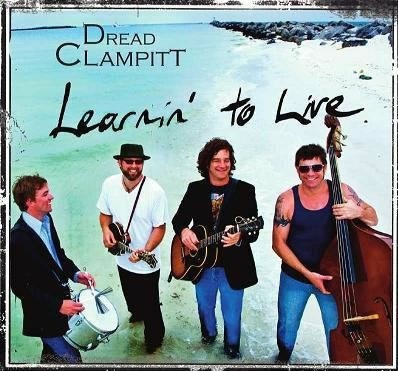 What to do in December on 30-A
I really don't want to let the "Cat out of the bag" so to speak, but those who have experienced the live music scene on 30-A would probably agree that we have some of the finest local and national songwriters, musicians, music producers, venues, etc. anywhere. You can just about catch live music every night somewhere on 30-A. You may even run into some music legend, or current country music star sitting in while they are here on vacation.
I sat down to talk about the local music scene on 30-A and some other topics with JD Sullivan of Cadillac Willy, 30-A's favorite local band jam band. I asked him three basic questions regarding live music on 30-A and why he thinks it is a special place.
MB: What do you like most about playing gigs on 30-A?
JD: "Most of the venues are very intimate with a very engaging crowd. Plus, you just never know who is going to walk through the door at venues on 30-A. One day you could be playing in front of Tommy Shaw from Styx, on another day playing alongside Charles Kelly from Lady Antebellum, or John Densmore from The Doors, or JoJo Hermann from Widespread Panic as they sit in for a song or two. It's truly a magical place to play live music for a lot of reasons!"
MB:I know this is a tough question, but what is your favorite venue to play on 30-A and why?
JD: "Wow, that's a really tough question, you are right! I would have to say Local Catch, Red Bar, and Pandoras…. But the outdoor gigs are also fantastic, like when we play at Alys Beach on the green, or another outdoor venue along 30-A."
MB: Which local musicians and artists do you like to watch/listen to most when you are not playing a gig on 30-A?
JD: Dread Clampitt for Sunday funday at Red Bar for sure, followed up by Forest Williams at Local Catch on Sunday afternoons. Or if you can catch a gig by Duke Bardwell or Hubba Bubba sometime during the week, those are all great gigs and venues!"
I couldn't agree more with JD, as you can usually find a great venue anytime during the week or weekend if you look for it. You never know when you will be hearing a music legend like Tommy Shaw sing old George Jones
tunes at the Red Bar on a Sunday afternoon sitting in with Dread Clampitt. If you hang around long enough, chances are you will be part of this special music scene as well! Here are some upcoming events that you won't want to miss during the month of December on 30-A. You can also listen to some great music on 30-A Radio:
Live Music on 30-A in December
You can check out a detailed list of Live Music events along the beaches of 30-A by going to http://sowal.com/live-music