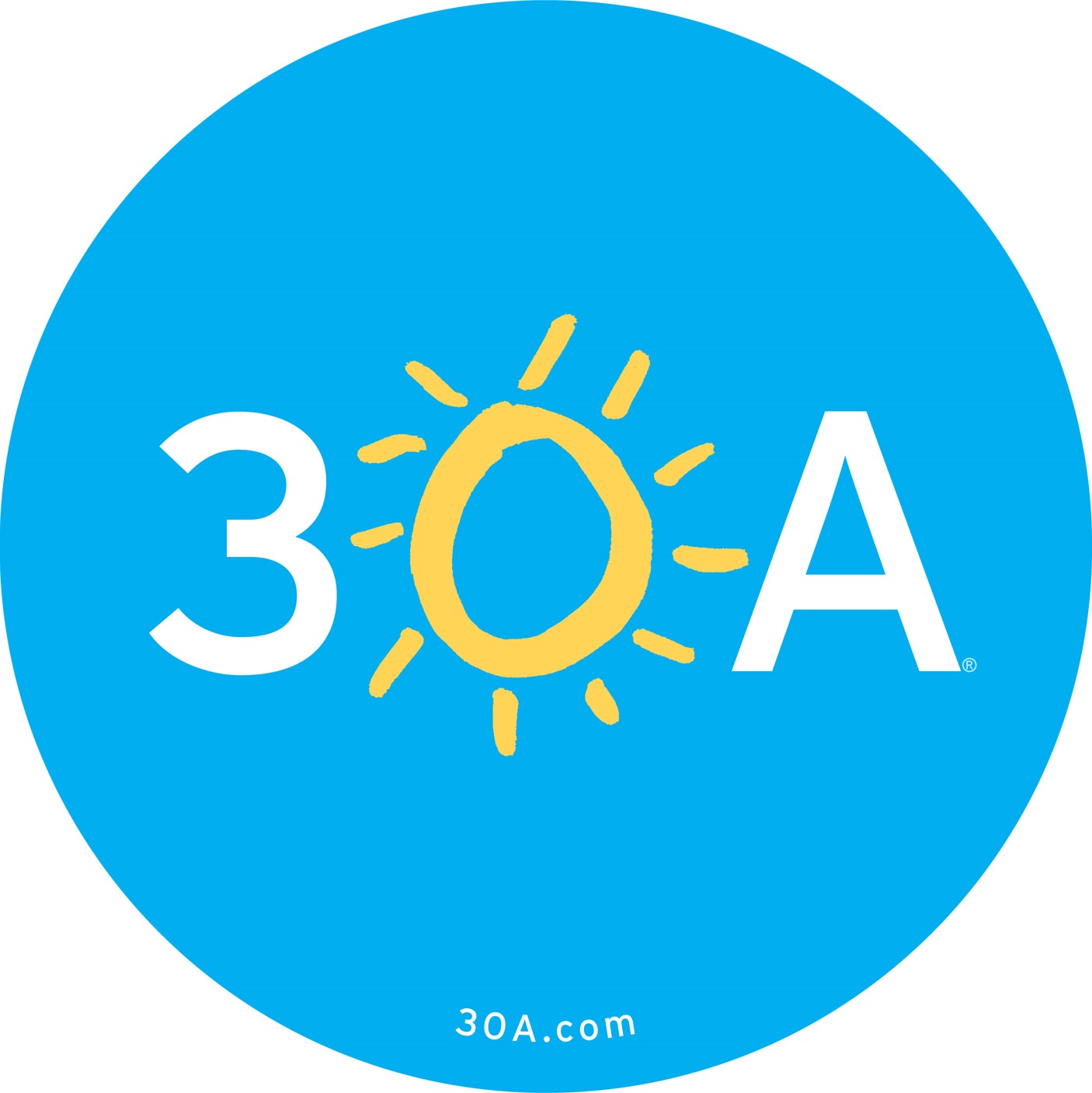 You've seen 30a.com stickers on the bumpers of cars from Florida to Georgia all the way to California. You've seen locals and tourists alike wear 30a shirts. So what's the big deal you wonder?  30a.com offers a ton of valuable info for not only locals, but also visitors, and we are lucky to have 30a.com as one of our sponsors!
As the Seaside School Half Marathon and 5K Run nears, it is becoming more and more apparent how important sponsors are.  30a.com is one of the Diamond Sponsors that play a big part in not just being a sponsor, but in the overall race weekend to its locals and to the visitors for the wealth of info it provides including events, things to do, restaurant info, lodging info and so much more!
Over the past few years, I have had the chance to get to know Mike & Angela Ragsdale, the owners of 30a.com, both personally and professionally.  They are kind-hearted, sweet people who live a "make every day count" type of life.  They teach their children by taking them to exotic, worldly places; they are the best friends and attend events no matter how far they have to travel; and they support local causes like the Seaside School Half Marathon and 5K.  I had the chance to speak to Mike recently and simply put, here is what he had to say:
What does 30a.com want to represent to locals & visitors? 30A isn't just a place, it's a lifestyle. It's a return to simpler times, when leisurely bike rides, concerts on a lawn under the stars and sunset strolls along the beach were higher priorities than violence in the news or celebrity gossip. 30A is where Small Town America meets The Beach. That's what 30A means to us, and we think it's why 30A has resonated so clearly with over 300,000 fans on Facebook. It's not just because our beach is so incredible; which it is… But it's also because our simple way of life here is something that people connect with all over the world. 30A isn't just about the beach — it's choosing how you want to live your life.
Why did you sponsor the race?  My children were fortunate enough to attend Seaside school, and it's an integral part of our community and our small town way of life. The race is wholesome, healthy and it creates a positive force in our town, which is what 30A is all about. We love for our brand to be associated with all of those things.
What impact does the race have on local community, visitors, marketing, etc.?  Not only does it raise money that's critical to keep the school going, but it also draws thousands of visitors here each year, during a time of year when normally there wouldn't be much activity. So it's great for the school, it's great for local businesses and the runners and their families clearly love it.
What does 30a.com hope to get out of its sponsorship? We simply love being associated with such a positive event. We don't have specific marketing objectives in this case, even though there are clearly many business benefits. Some sponsorships you do for marketing reasons — others you do just because they make you feel good. This sponsorship achieves both, so it's something we support each and every year.
Besides beer, coffee & the world famous 30a shirts you see everywhere, is there anything else we should be looking forward to as far as future growth? 2015 is going to be a very big year for the 30A brand. We just opened our first 30A Store in Gulf Place (https://www.facebook.com/30Astore) and we're now looking for additional locations. We also just re-launched 30A Radio (www.30Aradio.com), working with Seaside school to keep that concept alive and growing. I can't yet tell you everything that we have planned for 2015, but I can tell you that it's definitely going to be a wonderful year for our community and for the 30A brand.
Why do you think 30A is the ideal location for runners? Why do so many people travel so far to attend? I think it's just a very fun run. It's a flat course, with appeals to both amateur and professional runners, and it features natural and architectural scenery that you can't find anywhere else in the world. Race weekend always has a laid-back small town vibe, so participants have as much fun before and after the race as they do during the actual run. It's a treasured local tradition and we are very proud and honored to support it every single year.
Visit www.30a.com for more info or to follow its social media channels. The Seaside Neighborhood School and the Seaside Foundation thanks 30a.com and looks forward to seeing everyone at the race!  #seasidefl5k loves #30a.com.  We Love Our Sponsors! #runseasidefl  #seasideflmarathon