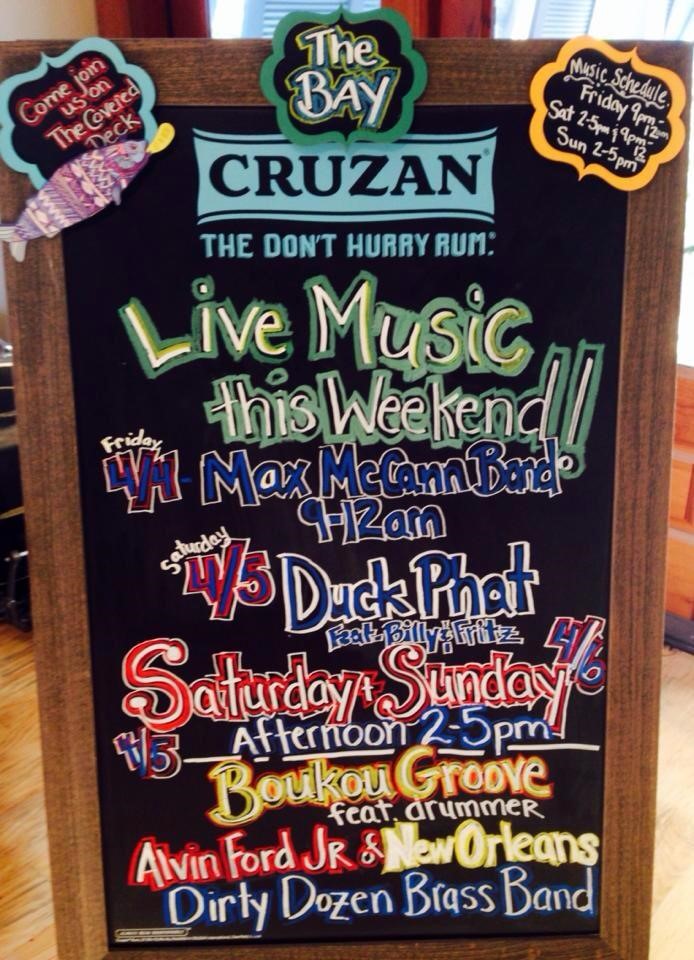 Our town may be little, but it's BIG on foodies with high expectations and hard to please palates. Luckily, this town is also big on outstanding chefs. We get excited when one of said chefs cooks up more than one restaurant! Chef Jim Shirley already has a huge following with his Seaside restaurant, Great Southern Cafe.  And now, we couldn't be more in love with his latest baby, The Bay Restaurant. If you haven't already tried it, you must. Arrive by car, kayak, paddleboard or boat…just get there. It's a fantastic location, right on the Choctawhatchee Bay (on 331 not far from 98), and offers a laid back, yet sophisticated vibe and menu.
A few items you will find on the menu include:
Edamame Hummus served with delicious naan bread
Thai-Mollys offering a fusion of Mexican organic corn tamales filled with Thai ingredients like red curry pork and coconut sauce
A seafood platter served with French Fries!
Blackened Grouper Pasta which is house made pasta with a truffle cream sauce
Faux Ya Ya which is their take on shrimp and grits with a twist
Now add steaks, burgers, chicken and lobster sandwiches, and accompaniments like fried okra and sweet potato chips and you have a wildly popular menu! Oh, and did I mention an amazing wine and dessert list, sushi, and a 12 draft beer system?
If you have not been out to experience The Bay, it is a must stop the next time you visit South Walton and 30A.
Because Chef Shirley clearly has so much free time (does he sleep?), he also has another business he has created and manages, 331 South.  331 South is the Events & Catering sister company to The Bay and Great Southern Café. It is conveniently located between Panama City and Destin, situated on beautiful Choctawhatchee Bay in South Walton.   It is a fantastic waterfront venue perfect for weddings, receptions, and any other party and celebration.
We are so happy that Chef Shirley and his talented team from The Bay will be one of the restaurants cooking up fabulous cuisine at our inaugural Taste of the Race.  Of all the many food events in Florida, we are certain this should be on your list of ones not to miss.   You'll have a chance to hang out with Celebrity Chef and our Special Guest, Emeril Lagasse, listen to live music from Trick Pony, enjoy great wine and spirits from Wine World and Coca Cola, Beer from Grayton Beer, and eat cuisine from over 20 amazing gulf coast top chefs. The $99 ticket is a steal…but don't snooze! We can only sell so many, so buy them today, before we sell out. To purchase tickets, please visit http://www.tasteoftherace.eventbrite.com.  We look forward to seeing your smiling faces there.