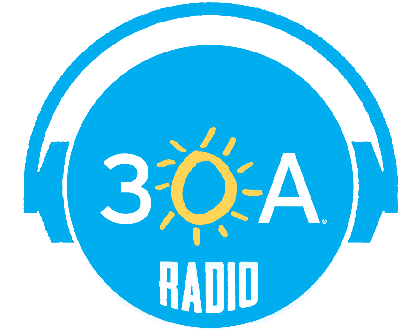 30A Radio is an all-digital local radio station. You can tune in for an eclectic mix of beach-inspired music. Don't limit that to Jimmy Buffet! This unique beach comes with a unique sound. Southern funk, rock and reggae fill the air waves! Not to mention, at least one talented local artist is played every hour. 30A Radio has more to offer than just relaxing beach music. While in Seaside, you can tune in for surf reports, a run-down of local events and highlights of some of the areas popular restaurants. You never know who you will hear from on this local Florida music station. Locals give shout outs all through the day! Wondering how to hear 30A Radio and get in on this local vibe? There are 6 easy ways to tune in…
-Choose Music from the Library pop-up menu
-Click Internet/Internet Radio.
-If you don't see the Internet button, choose iTunes > Preferences, click General, and select Internet Radio (next to Show).
Scroll down to ISLAND/REGGAE, click on the triangle, and scroll down to 30A Radio.
-To tune in, double-click 30A Radio.
OR, program 30A Radio as a favorite station on your SONOS sound system.
30aRadio.com and 30a.com are proud supporters of the Seaside Schools and the Taste of the Race. This year on Friday, February 27th during race weekend we will host our very first Taste of the Race!  Presented by Emeril's Florida, Chef Emeril Lagasse, and South Walton- this stand-alone charitable gala will be a showcase of fine cuisine from nearly 20 of the Gulf Coast's top chefs and restaurants. There will also be a live performance from Trick Pony and maybe the most important of all, enjoy fine wine by Wine World, craft beer from Grayton Beer, craft spirits from Buffalo Trace, and Coca-Cola.
Join Chef Emeril Lagasse in person at Taste of the Race! Tickets can be purchased for only $99 with all the proceeded benefiting The Seaside School Foundation. You can purchase your tickets here:
http://www.tasteoftherace.eventbrite.com
We hope to see you soon!