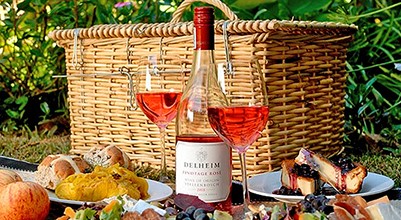 With less than 2 months to the big event, the anticipation is building!  So much so that on occasion we like to slow down and grab a drink and maybe a quick bite to eat.  Fortunately the Seaside School Half Marathon & 5K is sponsored by Northwest Florida's largest and most influential full service retailer of fine wine, sprits, and beer.
Of course we are talking about Wine World!  Founded in Destin 15 years ago by Chan Cox, this local favorite has grown along the coast to include a total of 9 fantastic locations.  Under the direction of its founder, Wine World has surpassed their initial goal of providing unparalleled selection and the highest level of customer service.  All locations not only provide wine, spirits, and beer- they also include the best selection of gourmet foods, cheeses, and accessories.   As if that wasn't enough, five locations also feature in-store dining.
Grabbing a bite to eat at Wine World can mean a variety of different things.  One thing is for sure though; you are in for a real treat.  These intimate eateries are all casual yet maintain a decidedly upscale flair.   Their Destin location features two options for culinary enjoyment and these include the long-loved Wine Bar and the newly created talk of the town, The Craft Bar.   In addition to the Destin location, you can enjoy the Wine Bar's sophisticated yet laid-back ambiance at their Grand Boulevard, Miramar Beach, and WaterColor locations.   The newest addition to Wine World's collection of delectable hotspots incorporates a brand new Craft Bar in Panama City Beach.
Of course the pairings are to die for and the craft beers and handcrafted drinks are top-notch.   Although any night with a visit to Wine World is a good night, these varied locations also host a plethora of exciting events.  Weekly events include beer & wine tastings, local's nights, and brunch.  Wine World is also involved with several annual events with one of the most notable being their Destin Beer Fest.  This annual fall extravaganza sells out and raises thousands of dollars for the Northwest Florida Children in Need foundation.
Speaking of sold out events, you've already missed your opportunity to run in the 2015 Seaside School Half Marathon & 5K Run.  Now the bad news is out of the way, here is the good news!  This year on Friday, February 27th during race weekend we will host our very first Taste of the Race!  Presented by Emeril's Florida, Chef Emeril Lagasse, and South Walton- this stand-alone charitable gala will be a showcase of fine cuisine from nearly 20 of the Gulf Coast's top chefs and restaurants. There will also be a live performance from Trick Pony and maybe the most important of all, enjoy fine wine by Wine World, craft beer from Grayton Beer, craft spirits from Buffalo Trace, and Coca-Cola.
You've not yet missed your chance for tickets to this portion of the event.  Tickets can be purchased for only $99 with all the proceeded benefiting The Seaside School Foundation. You can purchase your tickets here.   We hope to see you soon!
(Images courtesy chanswineworld.com)