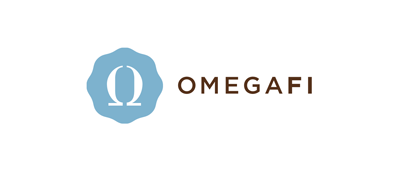 …equipping students with ways to make contributions to society.  OmegaFi has returned as a sponsor for the Seaside School Half Marathon & 5k Run and part of its mission mirrors the philosophies of most educators.
Although OmegaFi is not based out of South Walton nor Walton County, OmegaFi is once again a Diamond Sponsor of the Seaside School Race.  OmegaFi's founder, Todd Reaves, is a Walton County resident and member of the Seaside School Foundation Board of Directors, also formerly on the Seaside Neighborhood School Board of Directors.  The idea for OmegaFi came while Todd was Treasurer of his fraternity. OmegaFi collects dues, rents and fees for fraternities and sororities.  It has grown from one client (Auburn University in 1992) to over 2300 Greek fraternal organizations.  OmegaFi has expanded to include a management productivity tool (Vault), a full-service fundraising program (Embark) and an information-integrating product (Compass) that assists national Greek foundations to achieve a broad range of goals. Overall, OmegaFi's operational-optimizing financial, fundraising and communications solutions has changed the way Greek organizations conduct its day-to-day operations.
OmegaFi sponsored the race, in part, because they are happy and proud to support education and growth, not just the Seaside Neighborhood School, but also University Greek programs all across the United States.  "Our company's vision is to amplify an organization's relevance and opportunities for growth on a perpetual basis.  Our hopes are that the sponsorship we provide to the race helps us live out that vision through the Seaside Schools," stated Mandy Pierce, Vice President, OmegaFi Sales & Marketing.
When asked what they hope to gain from its sponsorship, Ms. Pierce said, "The satisfaction of seeing the Seaside Schools succeed in the mission to sustain an educational community where an emphasis on academic excellence is complemented by a concern for each learner's personal growth. The school's mission ends with equipping students with ways to make contributions to society. OmegaFi fully supports that mission, which is aligned to that of so many of the fraternal organizations we work with nationwide."    
OmegaFi employees in front of our North Station building in Columbus, Georgia.  This building is a renovated railway freight station originally built in 1893.  Photo courtesy of OmegaFi.
To learn more about how OmegaFi provides financial, fundraising and membership management solutions to Greek organizations, visit omegafi.com.  Share your race training, travel adventures and race weekend moments on Instagram #seasidefl5k. #runseasidefl appreciates sponsor #omegafi.  The Seaside Neighborhood School and the Seaside Foundation thank OmegaFi for its continued support.  For kid-friendly tips, events, recipes, DIY projects and babysitting help along the Emerald Coast, visit www.emeraldcoastkids.org and follow @emeraldcoastkids on Facebook.  #emeraldcoastkids © #omegafi #seasidefl5k #30a #SoWal #seaside #running #5ktraining.  See you at the race! 
ABOUT THE AUTHOR: Kellyanne Bartleson, www.EmeraldCoastKids.org: 
The author is parent volunteer, Kellyanne Bartleson, creator of www.EmeraldCoastKids.org.
EmeraldCoastKids.org is an online resource guide for all things kids, teens & families for Walton & Okaloosa Counties. It includes links to events & local calendars; places & things to do – attractions, restaurants, shopping, fishing, boating, camping, etc.; school info, STEM, tutors, learning games, bus schedules, etc.; childcare, babysitters, after school care & KNO; after school activities, lessons & classes (sports, swim, art, drama, golf, dance, music, etc.); party ideas, venues & cakes; teen stuff (driving, college resources & scholarships, health & fitness, learning to driving); summer camp listings & vacation ideas; local emergency contacts, community service, fitness & nutrition, pets, DIY/crafts, recipes, churches, freebies (kids eat free/coupons); and more!  Do you want to know where kids eat free?  Need a babysitter? Need to go shopping or explore a new local beach? Do you know when spring break is or how to sign up for local sports? Do you need to plan a party? Need to check out local or national news? Want to volunteer?  This website is for locals and visitors and has tons of useful info. Contact Kellyanne if you would like an upcoming event promoted for free, your business listed for free or would like info on inexpensive premium advertising.
When she's not working on a blog or her website, Kellyanne is most likely volunteering; cheering on her daughters at a cheerleading or drama performance; working on an unfinished DIY project; reading a good book at the beach; or spending cherished, quality time with her family: Rick (husband of almost 18 years), Savannah (Seacoast Collegiate High School), Sierra (Butler Elementary School), Einstein (Petite Goldendoodle) and Charlee (Mini Shihpoo).  Visit www.EmeraldCoastKids.org for more info!