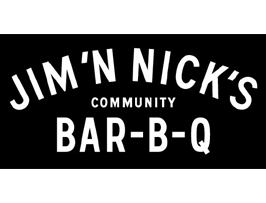 There are many attributes necessary to win a race. One essential element that no one can deny – it helps if you are fast. Bar-B-Q on the other hand, is best prepared "low and slow." The Seaside School Half Marathon & 5K Run is not just any race. Everyone involved is a winner, including the school itself! This annual charitable event helps fund one of Florida's first public charter schools and a recently opened collegiate high school. Proceeds from the race allow students to have elective classes  in gardening, music, art, technology, dance, yearbook, smaller math classes, and an award winning robotics program.
So what does running 13.1 miles (or 3.1 miles) along the most beautiful stretch of scenic beach road in Northwest Florida

have to do with Bar-B-Q? The runners involved with the Seaside School Half Marathon know, supporting your community in a fun and active way reaps lasting benefits beyond measure. For this very reason many local businesses have volunteered their time and money to give back to their community. Jim 'N Nick's Bar-B-Q is one such business, and they pride themselves on being a sponsor of our treasured Seaside School Half Marathon & 5K.
What does community mean to Jim 'N Nick's? EVERYTHING.
"Hey, we love barbecue. We love preparing it, we love serving it, and we really love eating it. But most of all, we love the way it brings people together. It's good for your heart, it's good for your soul, and it's a darn good reason for us to get out of bed every morning. At Jim 'N Nick's, community isn't where we live- it's who we are."
With such a passionate approach to their craft and our community, there simply is no better crew to welcome runners at the finish line with Southern style smoky goodness that's been prepared "low and slow." On race day Jim 'N Nicks comes out in full force to donate over 3500 lunches right in the heart of Seaside. As one previous race participant puts it "It's a delish treat after a long run." Well, we couldn't agree more.
Locally, Jim 'N Nick's offers the best BBQ in the region from their full service restaurant in Destin and their to-go and catering operation in Niceville. The company as a whole has become a Southern Institution and is found in many of the towns and cities from which our runners live. Growing from their first location in an old dry cleaners on Clairmont Avenue in Birmingham, AL – Jim 'N Nick's Bar-B-Q now includes 33 restaurants in 7 states. In our area and most likely yours, this company is a household name that is highly regarded.
The event itself takes place March 1st, 2015. If you are not into running, there are several other ways you can participate. One of the most exciting is a first for this year. Taste of the Race will be held on February 27th and will host delectable cuisine from approximately 20 of the
Gulf Coast's Top Restaurants and Chefs including Jim 'N Nick's and Celebrity Chef Emeril Lagasse. This inaugural addition to the race weekend is sure to sell out as well, so now is the perfect time to buy tickets. Other rewarding ways to get involved include sponsorships and
volunteering.
No matter the extent of your involvement, we all look forward to seeing you on race day, and be sure to bring your appetite because Jim 'N Nick's will be serving up some "Good Bar-B-Q for Good Folks!"