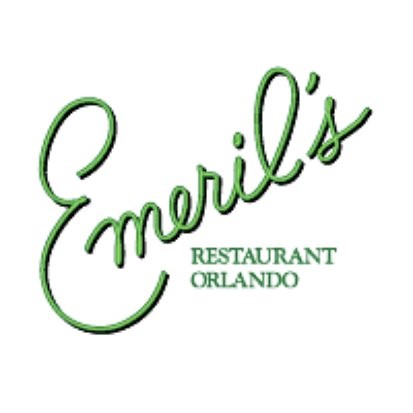 I can't tell you how many countless times my family and I have taken a "vacation" to Disneyworld. I can't tell you because I lost count. Yep…been that many times.  I was very happy, (ok, to be more accurate, slightly relieved), when my boys had an interest in Universal vs. Disney. One of my biggest issues with Disney is we spend a fortune on sub par meals and hotels. Long story short, our "vacation" to Universal Orlando was a big success. Not only were the two parks within walking distance from our hotel, but we discovered that Chef Emeril Lagasse had restaurants there! Winning! Emeril's Orlando is one of said restaurants. Not only are we fortunate to have the support of Chef Lagasse and his family here at the school and The Seaside School Half Marathon & 5K Run, but we are lucky enough to be able to indulge in food from several of his restaurants at Taste of the Race!
Emeril's Orlando is located at the epicenter of Universal's Citywalk, and overlooks all the action. There's an open kitchen and a chef' s food bar, where lucky diners get the opportunity to see the magic happen front and center. Here is a little glimpse into the menu there if you haven't had the pleasure of experiencing it first hand:
Tuna Poke "Bam Bam"

Roasted Sweet Corn & Shrimp Salsa

Emeril's Salad with sun dried tomatoes, brioche croutons, pepperjack cheese, EVOO, and balsamic vinegar

Cheeseburgers, Turkey Burgers, yummy fish sandwiches

Wood oven pizzas

Shrimp & Grits (mascarpone grits I tell you)

Duck Confit

Roasted Salmon served with my favorite risotto

Vegetarian Options too

And the MOST important part of any menu for this girl, Desserts galore! Banana Cream Pie and Flourless Decadent Chocolate Torte, and Vanilla Bean Crème Brulee just to name a few.
I don't know yet what will be on Emeril Orlando's Taste of the Race menu, but I know it will be excellent! I know that all the food at Taste of the Race will be excellent. Got Tickets?
If you are visiting or a local and looking for 30A events in February, this is an event you don't want to miss! To purchase tickets to "Taste of the Race," and have the opportunity to meet Emeril Lagasse, please visit http://www.tasteoftherace.eventbrite.com.  This event will sell out, so plan ahead and purchase tickets today.
AUTHOR: Laura Porter