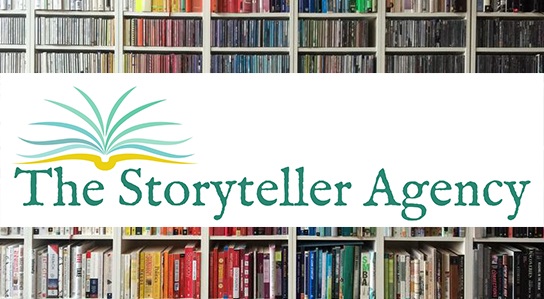 Can you believe it?  The Seaside School Half Marathon/5K Run & Taste of the Race are just days away!  By now you probably know everything you'd ever want to know about these two South Walton events.  Why do you know so much?  Because we've told our story many times through conversations and of course various forms of marketing!  Many of our sponsors have played vital roles in helping us spread the word about our event.  One sponsor that has helped out in a tremendous way is The Storyteller Agency.
Hands-on and actively involved with our cause, The Storyteller Agency is headed up by "Chief Storyteller," Laura Holloway.  A Blue Mountain Beach resident, she's passionate about many things including dogs, theatre, and conversations- but what she is most fanatical about is marketing.  Her ultra-effective approach towards marketing is an up-to-the-minute philosophy that has never been more relevant in today's social media ruled world.
The Storyteller Agency's approach is to "stop marketing and start storytelling."  They believe that marketing is no longer about selling your service or product. It's about having an ongoing conversation with your customers and sharing an experience.  They refine your message and present your businesses in a whole new light.  A partnership with The Storyteller Agency leads to increased online visibility and an expanded loyal following.  Their expertise spans all forms of digital content including written, visual, and social storytelling. 
Laura and her agency played a big role in helping us sell out the VIP tickets to our inaugural Taste of the Race event.  If you heard our story but didn't act fast enough, there is still one way you can join in on the fun.  Although nearly sold out, we do have general admission tickets available for Taste of the Race.  This extravaganza will be held on the Seaside Lyceum under climate-controlled tents on Friday, February 27th.  Hosted by celebrity Chef Emeril Lagasse and his Emeril's Florida as well as the local TDC, South Walton– ticket holders will enjoy cuisine from over 20 of the Gulf Coast's Top Chefs & Restaurants. In addition to fine food and drink, there will also be a performance by Trick Pony!  There are a handful of tickets left, and priced at only $99.  You can purchase tickets online at http://www.eventbrite.com/e/taste-of-the-race-tickets-14071021805. 
See you soon!