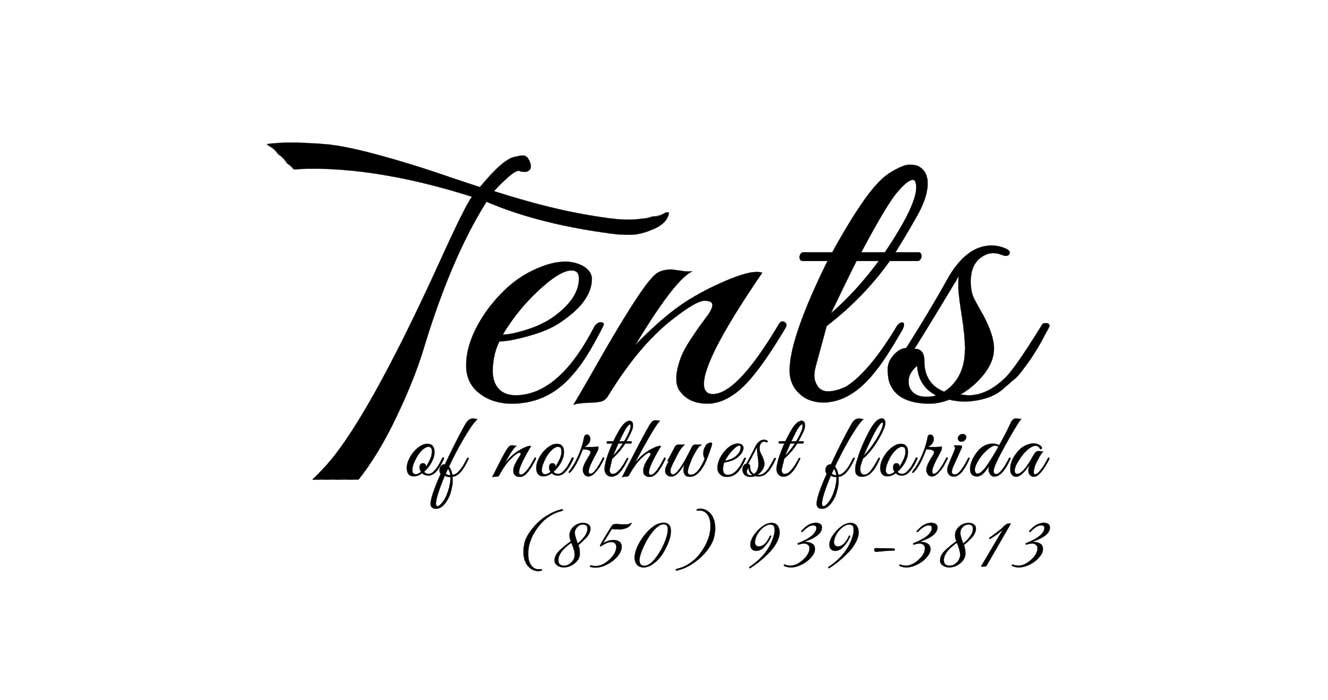 Planning a wedding or party is stressful when you consider the theme, invitations, menu, venue, favors…I could keep going.  To alleviate some of the stress, call upon Tents of N.W. Florida, Inc.
Tents of N.W. Florida, Inc. is a locally owned company based out of Fort Walton Beach, serving the Panhandle area from Pensacola all the way past 30-A, Seaside and the South Walton area.  Tents of N.W. Florida, Inc. can provide tents, chairs, lighting, lanterns and more for your wedding, party or function. Other items are available upon request such as linens and other accessories.  The company prides itself in making your event special no matter how big or small… you will get the same, friendly service whether you're having a backyard birthday party, a big wedding on the beach or a black-tie, non-profit fundraiser.
The Seaside Schools and the Seaside Foundation thanks Tents of N.W. Florida, Inc. for its continued support. To plan your event, visit www.tentsofnwflorida.com . Be sure to share your race training, race travel adventures and race weekend moments on Instagram #seasidefl5k.
Visit emeraldcoastkids.org for kid-friendly tips, events, babysitting and more along the Emerald Coast.  emeraldcoastkids © #tentsofnwfl #seasidefl5k #30a #SoWal #seaside #running #5ktraining.  See you at the race! 
ABOUT THE AUTHOR: Kellyanne Bartleson, www.EmeraldCoastKids.org: 
The author is parent volunteer, Kellyanne Bartleson, creator of www.EmeraldCoastKids.org.
EmeraldCoastKids.org is an online resource guide for all things kids, teens & families for Walton & Okaloosa Counties. It includes links to events & local calendars; places & things to do – attractions, restaurants, shopping, fishing, boating, camping, etc.; school info, STEM, tutors, learning games, bus schedules, etc.; childcare, babysitters, after school care & KNO; after school activities, lessons & classes (sports, swim, art, drama, golf, dance, music, etc.); party ideas, venues & cakes; teen stuff (driving, college resources & scholarships, health & fitness, learning to driving); summer camp listings & vacation ideas; local emergency contacts, community service, fitness & nutrition, pets, DIY/crafts, recipes, churches, freebies (kids eat free/coupons); and more! This website is for locals and visitors and has tons of useful info. Contact Kellyanne if you would like an upcoming event promoted for free, your business listed for free or would like info on premium advertising.
When she's not working on a blog or her website, Kellyanne is most likely volunteering; cheering on her daughters at cheerleading, drama or softball; working on a DIY project; reading a good book at the beach; or spending quality time with her family. For more info, visit www.EmeraldCoastKids.org.