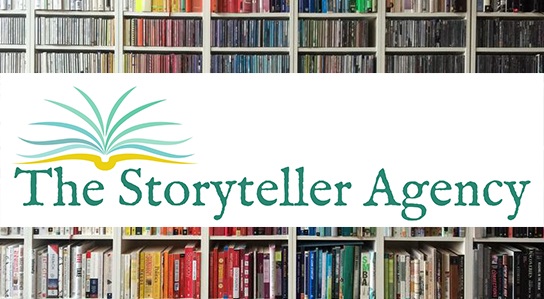 Marketing is defined as the action or business of promoting and selling products or services, including market research and advertising. For many businesses, it can also be defined as a necessary evil, something time-consuming and somewhat impersonal that is used as a means to attract customers and build a brand. The Storyteller Agency, located in Miramar Beach, Florida, encourages businesses to stop marketing, and start storytelling.
Today's consumers are smart and know when they're being sold a product, but if you tell a good story, one that inspires, engages, teaches, or evokes laughter, your audience will follow, naturally. Marketing is no longer about selling a product or service, but is instead about sharing a great story that shows your audience how your product or service can make their own stories better. The Storyteller Agency specializes in creative videography and written content marketing, but also helps its clients strengthen their stories through unique branding, engaging social media and more.
The agency was founded in 2014 by Blue Mountain Beach resident, Laura Holloway, who moved to 30A after spending a decade in Los Angeles and Phoenix, working in film and television and online marketing. The reason for the agency was simple: Laura wanted to help businesses reach their audiences in a new way. Local marketing efforts seemed to focus on advertisement and obvious sales pitches, and after spending so much time working creatively and seeing the product of good storytelling, Laura wanted to help her clients refocus their energies on the kind of marketing that actually worked: non-marketing.
The Storyteller Agency's client roster is continuously growing, working with such meaningful local organizations as Alaqua Animal Refuge and the Destin Charity Wine Auction, and large national brands like Wellness Pet Food. With clients in 10 states, each client is different, and requires a different kind of storytelling, which is what Laura says she likes best. She said, "I enjoy bringing a variety of clients into our production timeline. Just as I'm selective with who joins our internal team, I'm also careful about the clients we bring onboard. We want to be able to bring the best stories to these audiences, and the best stories come from organizations backed by good people with meaningful purposes. The variety of clientele keeps our work interesting and always stretches us creatively. It's a nice balance."
Sponsoring last year's race was a real treat for The Storyteller Agency. Laura said, "We really enjoyed hearing the runner's stories and learning more about their backgrounds and what inspired them to run this race." The agency set up a water table on the morning of the race and loved making the runners smile with their 'don't quit' playlist of music. "We could tell when there were runners headed our way that were getting down, starting to feel pretty tired. So we would blast the Rocky theme song to keep them going. Or we would play "Too Legit to Quit" and get out there and run alongside them to share some energy. Race day was fun for us, and we were so encouraged by the runner's determination. What an awesome event!"
The Storyteller Agency helps businesses define their stories and then share them to build their audiences, authentically and honestly. Every client is different and the team works to define the best plan for each client, specific to industry and goals. Services include newsletter and web content, website design, videography, photography, graphic design, branding, marketing plan blueprinting, podcasting and more. It's all about the story. And if you tell a good story, the audience will follow.
To learn more about The Storyteller Agency, follow them on Facebook, YouTube, Instagram, LinkedIn, Twitter or Google+, or visit their website at www.storytelleragency.com.