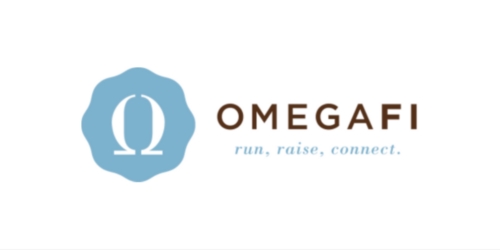 OmegaFi has returned as a sponsor for the Seaside School Half Marathon & 5k Run and part of its mission mirrors the philosophies of most educators.
Although OmegaFi is not based out of South Walton nor Walton County, OmegaFi is once again a Diamond Sponsor of the Seaside School Race. OmegaFi's founder, Todd Reaves, is a Walton County resident and member of the Seaside School Foundation Board of Directors, also formerly on the Seaside Neighborhood School Board of Directors. The idea for OmegaFi came while Todd was Treasurer of his fraternity.
OmegaFi collects dues, rents and fees for fraternities and sororities. It has grown from one client (Auburn University in 1992) to over 2300 Greek fraternal organizations. OmegaFi has expanded to include a management productivity tool (Vault), a full-service fundraising program (Embark) and an information-integrating product (Compass) that assists national Greek foundations to achieve a broad range of goals. Overall, OmegaFi's operational-optimizing financial, fundraising and communications solutions has changed the way Greek organizations conduct its day-to-day operations.
 OmegaFi sponsors the Seaside School
 Half Marathon and 5K race, in part,
 because they are happy and proud to
 support education and growth, not just
 the Seaside Neighborhood School, but
 also University Greek programs all
 across the United States.
"Our company's vision is to amplify an organization's relevance and opportunities for growth on a perpetual basis. Our hopes are that the sponsorship we provide to the race helps us live out that vision through the Seaside Schools," stated Mandy Pierce, Vice President, OmegaFi Sales & Marketing. When asked what they hope to gain from its sponsorship, Ms. Pierce said, "The satisfaction of seeing the Seaside Schools succeed in the mission to sustain an educational community where an emphasis on academic excellence is complemented by a concern for each learner's personal growth. The school's mission ends with equipping students with ways to
make contributions to society. OmegaFi fully supports that mission, which is aligned to that of so many of the fraternal organizations we work with nationwide."
To learn more about how OmegaFi provides financial, fundraising and membership management solutions to Greek organizations, visit omegafi.com
Share your race training, travel adventures and race weekend moments on Instagram #runseasidefl. The Seaside Neighborhood School and the Seaside Foundation thank OmegaFi for its continued support.