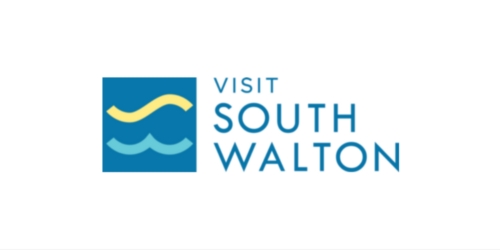 At Visit South Walton, they are counting down the days until the annual Seaside School Half Marathon & 5K Run– or should we say… counting down the miles? We are happy to have a sponsor that has several employees who plan on conquering the Blue "Mountains," running along the rare coastal dune lakes and crossing the finish line perfectly situated on Highway 30A in Seaside.
At Visit South Walton, they are training and looking forward to the annual Seaside School Half Marathon & 5K Run. Like any perfect South Walton event, the race supports a great cause – educating our local students. Proceeds from the weekend are raised for the Seaside Neighborhood School and Seacoast Collegiate High School, both schools that prepare students for a well-rounded life through high-quality, challenging, but not just your "traditional" education. Specifically, proceeds support extra-curricular activities for students who compete in robotics competitions and classes such as mass media, journalism, gardening, the arts and technology.
Kelli Carter, Marketing Coordinator with the Walton County Tourist Development Council, states: "Visit South Walton is honored to be able to support and participate in the upcoming Seaside School Half Marathon & 5K Run. Last year, the race was a great driver for our local economy during the shoulder season. With more than 5,600 attendees, the event created an estimated $3,093,500 impact on the local economy. Visit South Walton fully anticipates another successful race weekend in 2016 – creating visitors who will want to participate in subsequent years and return again for a longer stay."
Did you know…
Each year, Visit South Walton awards more than $400,000 to special events that keep our beach neighborhoods bustling year round.
The events that take place from Labor Day to Memorial Day continue to make South Walton a place people desire to visit, even when it may be a bit cooler.
Attracting visitors to the area, in what is considered the "off-season," keep our locals working and favorite businesses successful year round.
Kelli adds, "South Walton is lucky to have so  many attributes that set the destination apart from other beach destinations. Events, local businesses, arts and our culinary scene have created a destination that takes visitors beyond the beach and submerges the visitor in our local culture. With the culmination of so many great personalities, our destination has become a year round place to visit – keeping more than 19,000 people working year round."
As we prepare for the upcoming Seaside School Half Marathon & 5K Run, let's remember the work that goes into such a successful event and prepare to celebrate another great year! Thank you, Visit South Walton for once again sponsoring the race. To order a visitor's guide or to learn more about the 16 beach neighborhoods known as South Walton and to see what South Walton has to offer such as shopping, dining, art, music and much more, visit www.visitsouthwalton.com. Check out www.runseasidefl.com to REGISTER FOR THE RACE and to learn more about purchasing Taste of the Race tickets and other fun race weekend activities. #southwalton #runseasidefl #seasidefl5k #seasideflhalfmarathon