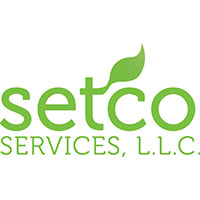 SETCO Services is a family owned title company that is committed to being the best in the industry and dedicated to helping the local communities in which they serve. Their offices span the Gulf Coast from Panama City to Pensacola. SETCO is excited to be a sponsor of the Seaside School 5K and Half Marathon Run.
SETCO is now one of the FIRST title companies in Northwest Florida to obtain an ALTA Best Practices Exam Certification from a reliable, independent, third party. Independent Certified Public Accounting firm, Warren Averett certified SETCO as fully compliant with the American Land Title Association's ("ALTA") Title Insurance and Settlement Company Best Practices. "SETCO recognized early on that in order to maintain the high level of customer service which we consistently strive to provide we had to become exam certified as compliant with ALTA's Best Practices Framework," said George Brannon, Jr. CEO of SETCO "mortgage lenders need to be able to count on a third party vendor to be compliant with this federal mandate and SETCO has taken and will continue to take the necessary steps to ensure compliance." Brannon added, "We are proud to provide our customers and mortgage lending institutions the assurance that SETCO is adhering to the consumer protection standards set by the Consumer Financial Protection Bureau."
Though SETCO Services specializes in real estate closings, their services go beyond great title, escrow and closing assistance in Northwest Florida. They work with all parties in a closing transaction, and understand that it means something different to each of them. Likewise, they recognize that each person has different requirements, and they've designed their services accordingly. Whether you're a buyer, seller, real estate agent, or lender in the Northwest Florida area, they can help!
SETCO's Title Offices are centrally located to make your closings even easier. With knowledgeable closing agents and a friendly staff, they welcome you. Stop by and see the SETCO difference.